Don't Let Half the Beet go to Waste
Beets are beautiful – bright colorful veggies with extravagant stems and leaves… so why do we let so much of them go to waste? It feels commonplace to rip the stems and leaves off and toss them in the compost. It's a shame, because both the stems and the leaves make delicious dishes.
I love beet stems most in a quick pickle. They end up tasting sweet like a spicy licorice. Next time you pick up some beets with substantial stems, consider this quick recipe – the whole family will thank you.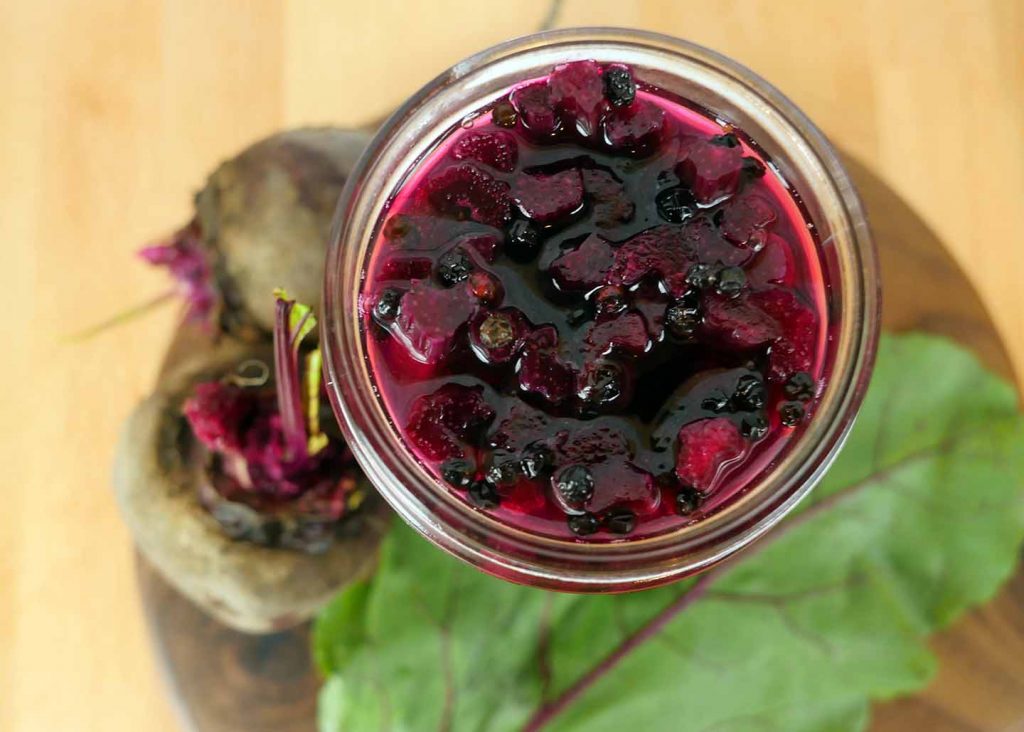 Pickled Beet Stems are a Great Topping & Snack
This recipe only takes a few minutes, and if you get into the habit of responsibly sourcing your veggy parts after a shopping trip it will begin to feel effortless. They make a great addition to a dish that needs a little extra kick of flavor or color, and they are also good on their own as a snack.